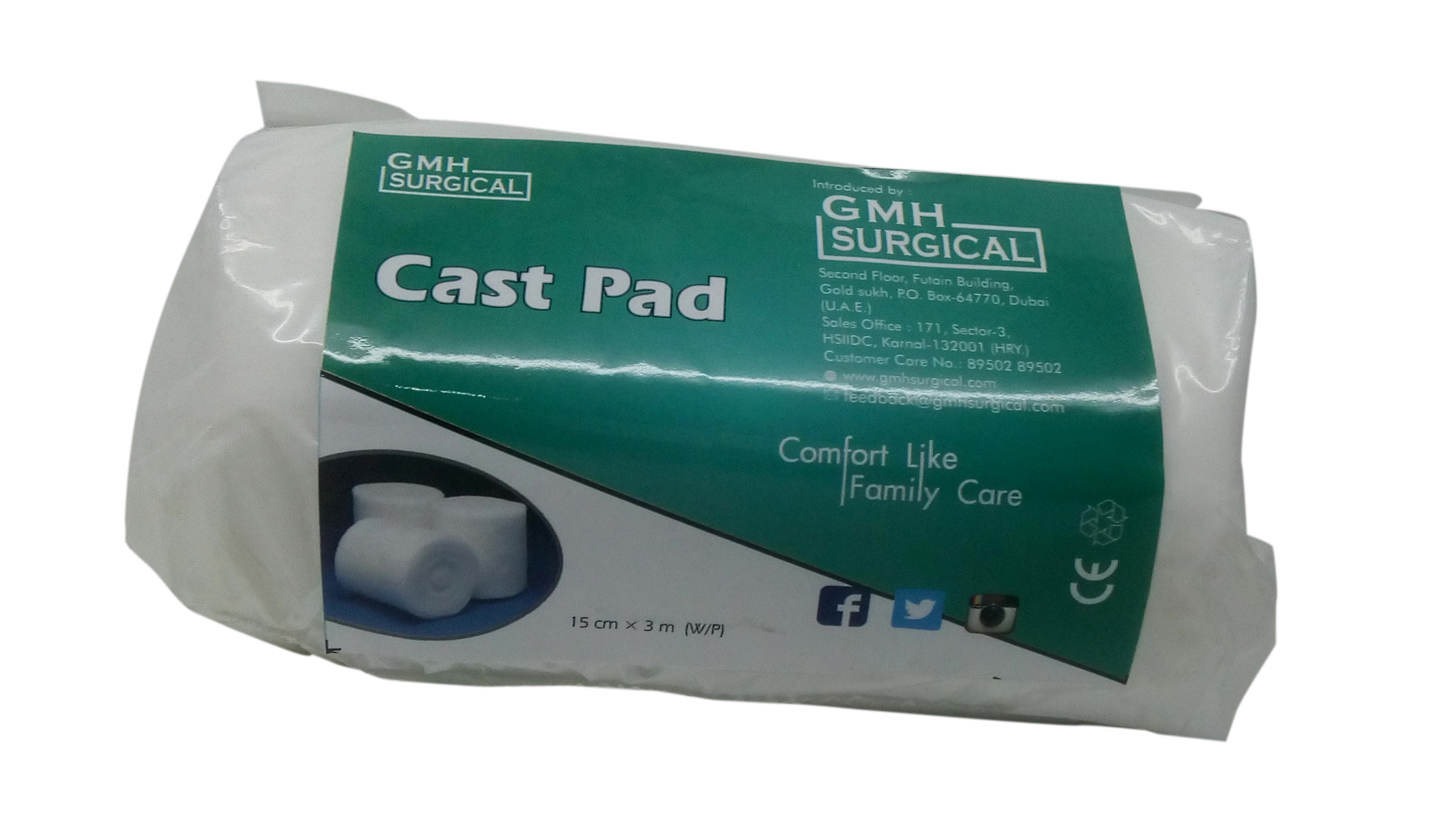 INTENDED USE:-
The white cast padding is non- woven and is made using viscose fibers, which brings comfort to the patient while plastered.
Cast padding are used before any type of bandage to protect the skin or where swelling is expected.
FEATURES:-
Sizes 10 cm × 3 mtr and 15 cm × 3 mtr.
Cast Paddings give excellent skin tolerance.
Perfectly conforms to your body contours, allowing easy body movements.
It acts as a cushion between the skin and the plaster.
Prevents skin maceration.
There are less chances of pressures sores occurring in your body.
The padding allows normal breathing of the skin.
Absorbs exudates and sweat.
Permeable to air, cast padding avoids chances of skin irritation and maceration.
RECOMMENDATION:-
Use this product under strict guidance of a qualified doctor.
WEARING INSTRUCTIONS:-
It should be wrapped around the affected area below fiber cast POP but it should not be too tight and provide comforts to body part.