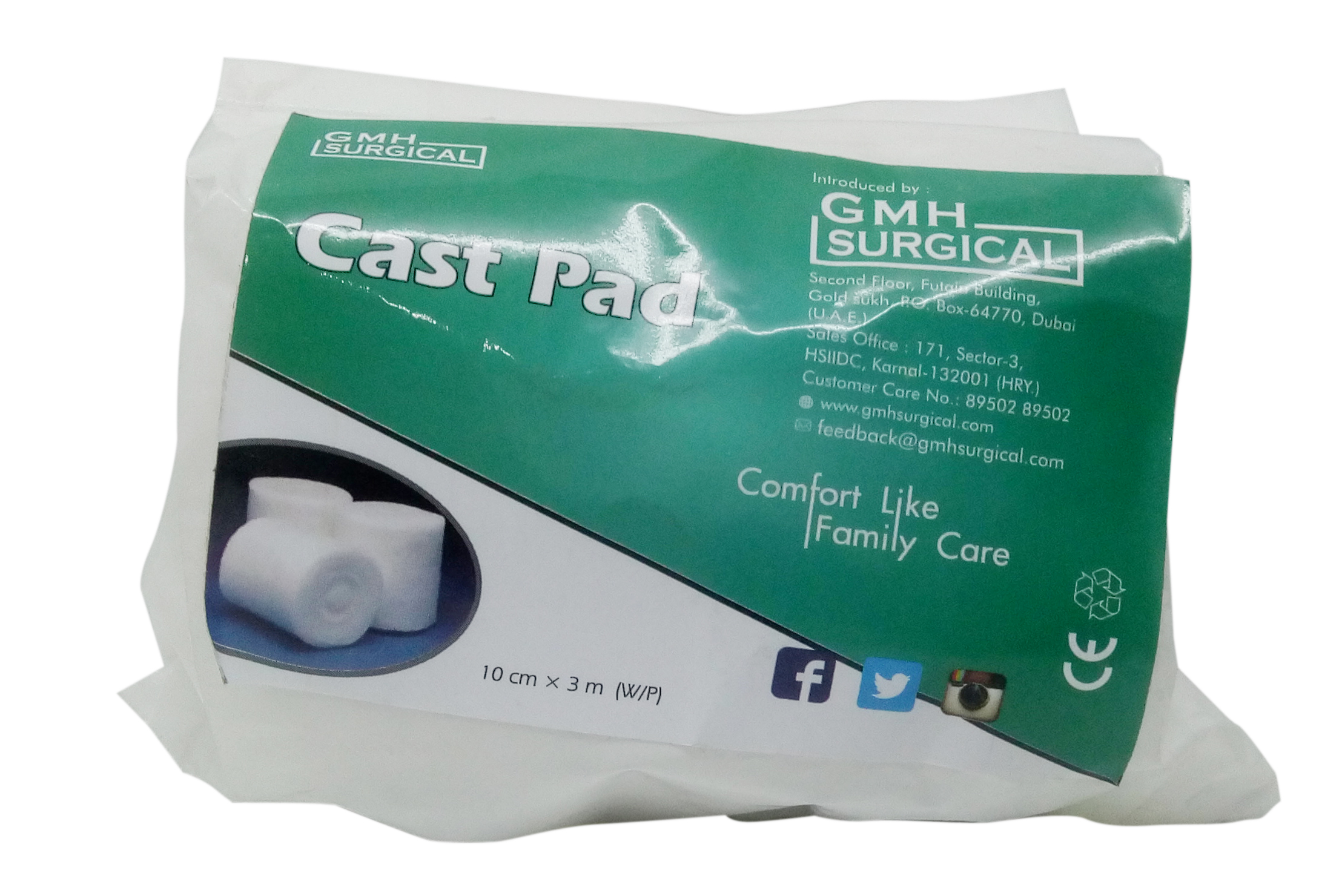 INTENDED USE:-
Fiberglass cast is less yielding to molding and to hold fracture fragments, molding is required.
Fiberglass cast is used mostly in those cases where the healing process has already begun, acute period of injury has passed and fractures which are not displaced.
FEATURES:-
Sizes 10 cm × 3 mtr and 15 cm × 3 mtr.
Fiberglass casts come in many colors and some doctors even let the patient choose the color.
A fiberglass cast is a lighter, synthetic alternative plaster of Paris.
Fiberglass cast is a lightweight and extremely strong material.
Casts made of this material require less maintenance than those made with plaster.
RECOMMENDATION:-
Use this product under strict guidance of a qualified doctor.
WEARING INSTRUCTIONS:-
Firstly, wrapped cast pad cotton roll around the affected area to give attractive well-cushioned ends to the cast.
Next, the roll of synthetic cast material is removed from its packaging while limb is kept in desired position by assistants. Some people apply it directly while others apply it directly without immersing. The bandage should not applied in tension.
After some time, the cast material will begin to harden with exothermic reaction.