WELCOME TO GMH SURGICAL
Comfort Like Family Care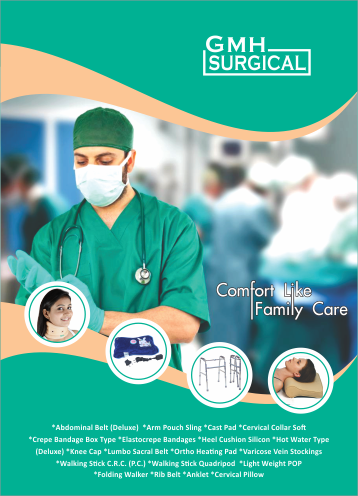 INTRODUCTION
GMH SURGICAL is a Surgical Division of Xieon Lifesciences Pvt.Ltd. A Company established in 2006, with a vision towards Empowering life, well being & comfort like family. It is rapidly emerged as the premier integrated ortho products company in india.
OUR VISION
To become a significant global player by providing high quality, affordable and innovative products in ortho segment(pre & post surgery) by search and development.
OUR MISSION
To create Healthy-Happy-Meaningful lives by providing world class healthcare solutions for everyone As our motto says 'Our Mission is A Healthy Nation'. We are on stand to provide the total customer satisfaction to achieve the leadership in chosen Markets, Products & Services.